As part of UBC's ongoing commitment to sustainability, the Robert H. Lee Alumni Centre has been designed according to the guidelines of UBC's strategic plan. The University aspires to be a zero‐waste campus, where all unwanted products and materials will be treated as resources that can be used again. The centre is proud to be obtaining LEED® Gold certification.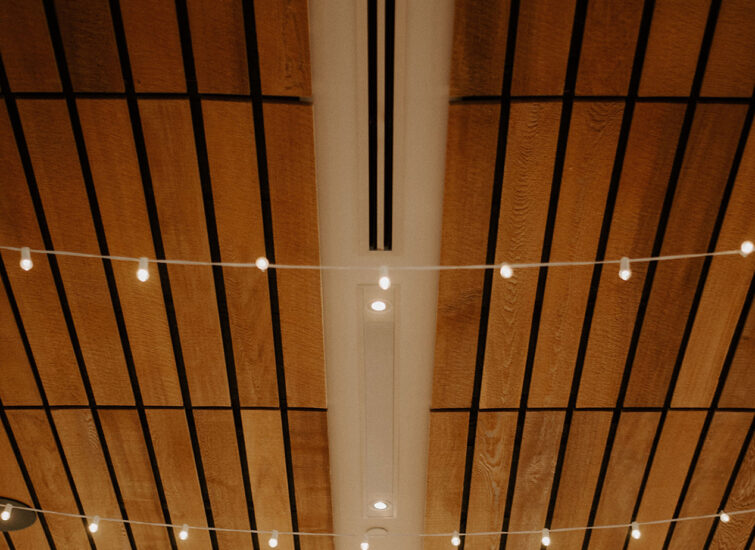 Waste Minimization
One of UBC's sustainability initiatives, the Sort It Out program, has successfully diverted 61 per cent of the university's operational, constructional, and demolition waste from landfill. The program separates and recycles organic and recyclable materials (e.g., food, plastics and paper), and is used by the Robert H. Lee Alumni Centre in both our front‐of‐house and back‐of‐house operations. Bins can be found throughout the Centre to encourage clients, guests, and visitors to recycle their materials.
In addition, refillable water bottle stations can be found on the main and second level of the building, and our drop‐delivery caterer only uses china and reusable cutlery.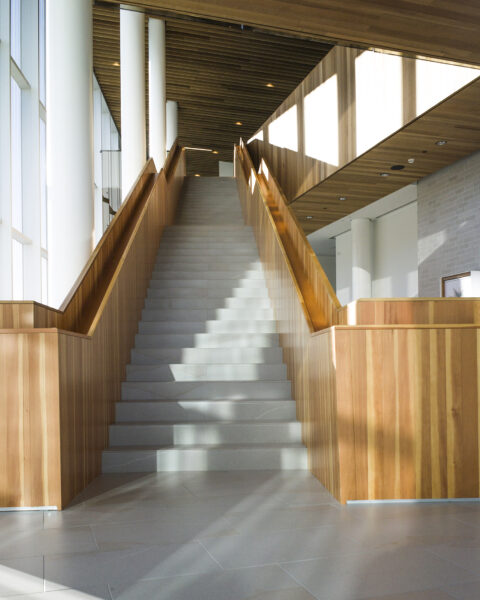 Energy Efficiency & Resource Consumption
The Robert H. Lee Alumni Centre is specially designed to be energy efficient. Building materials, window glazing, and insulation are core sustainability elements, while the design itself helps reduce energy consumption by providing significant natural light to the space. As a result, the building claims a total reduction of nearly 2,000 tons of carbon dioxide per year, or half that of an equivalent code building.
In the open staircase and ceiling treatments, 50 per cent of the wood used is certified by the Forest Stewardship Commission, which means it has been harvested from sustainably managed forests. Nearly 30 per cent of the materials used in the construction of the Centre were extracted and manufactured within 800 kilometres of the site, reducing the amount of carbon emissions from transportation. In front of the building, a spillway water feature naturally filters storm water to eliminate contaminants before it reaches the water table.
Over 100 monitoring points check energy, water, and even the thermal environment to ensure systems are using only the power they need. These sensors have reduced electricity consumption from lighting by 19 per cent. Using a combination of low flow fixtures and usage sensors, the Centre saves approximately 164,000 litres of water per year.